Aluminium Shutters Gold Coast
We custom design and fabricate shutter layouts based on location and application. Our Bermuda Aluminium Shutters are for suitable for a range of installation types including patios, verandahs, al-frescos and high rise balconies to name a few.
Bermuda 2000 Series use only the highest quality of finishes, designed as a modern, functional plantation shutters which looks great from both inside and outside your home.
Custom made Bermuda 2000 Series Shutters can also be manufactured with strengthened construction, ideal for cyclonic areas. Our cyclone rated* shutters have been independently tested to successfully withstand the equivalent of up to 279kmp/h winds (Category 4 Cyclones
The below options should help give you an idea of what we can do. Don't worry, one of our professional staff can help recommend the right solution for your new outdoor living space. Just head over to the 'book a quote' page and secure a time slot to get your free consultation for roller blinds now!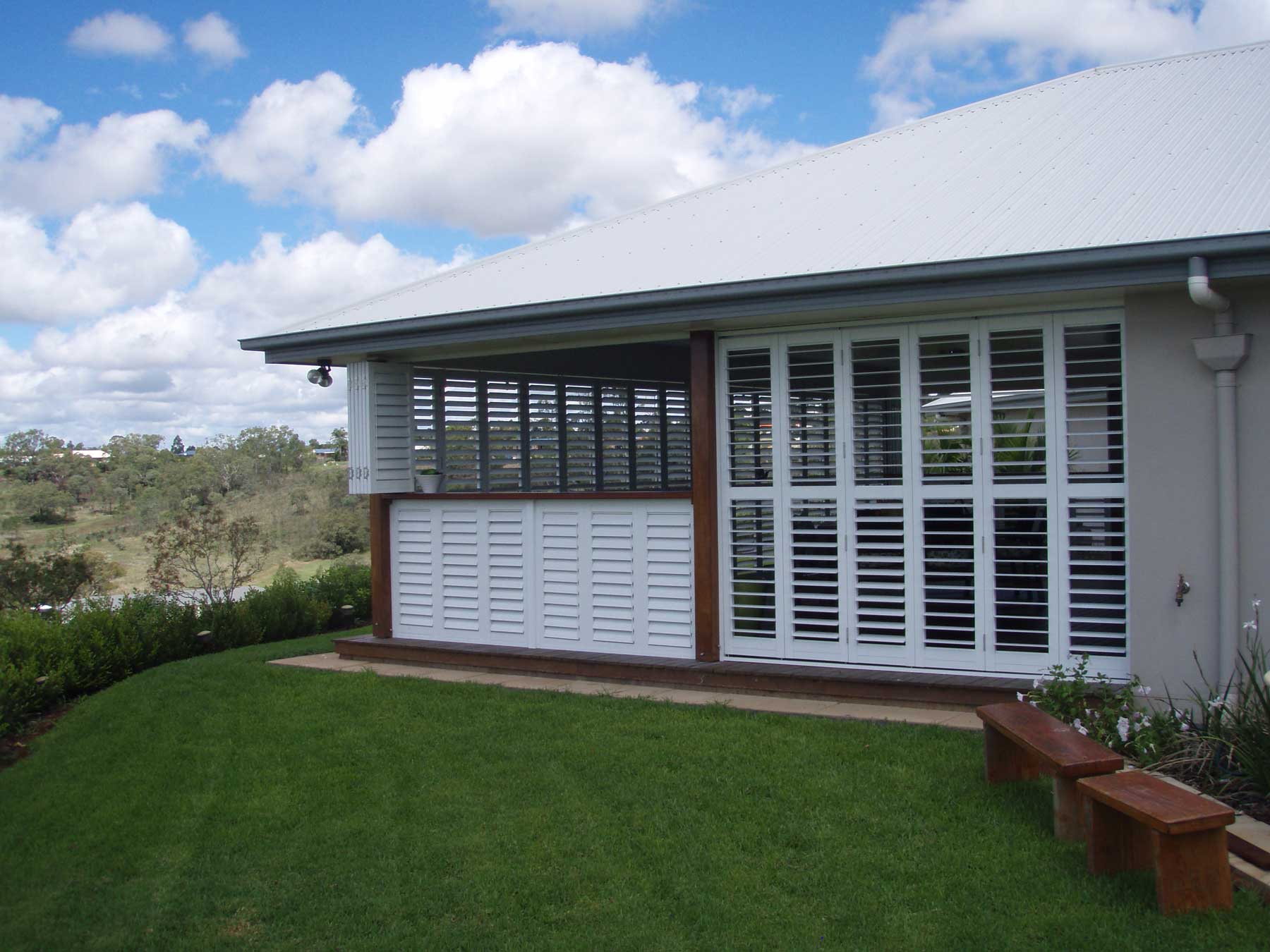 We have specialise in different shutter configurations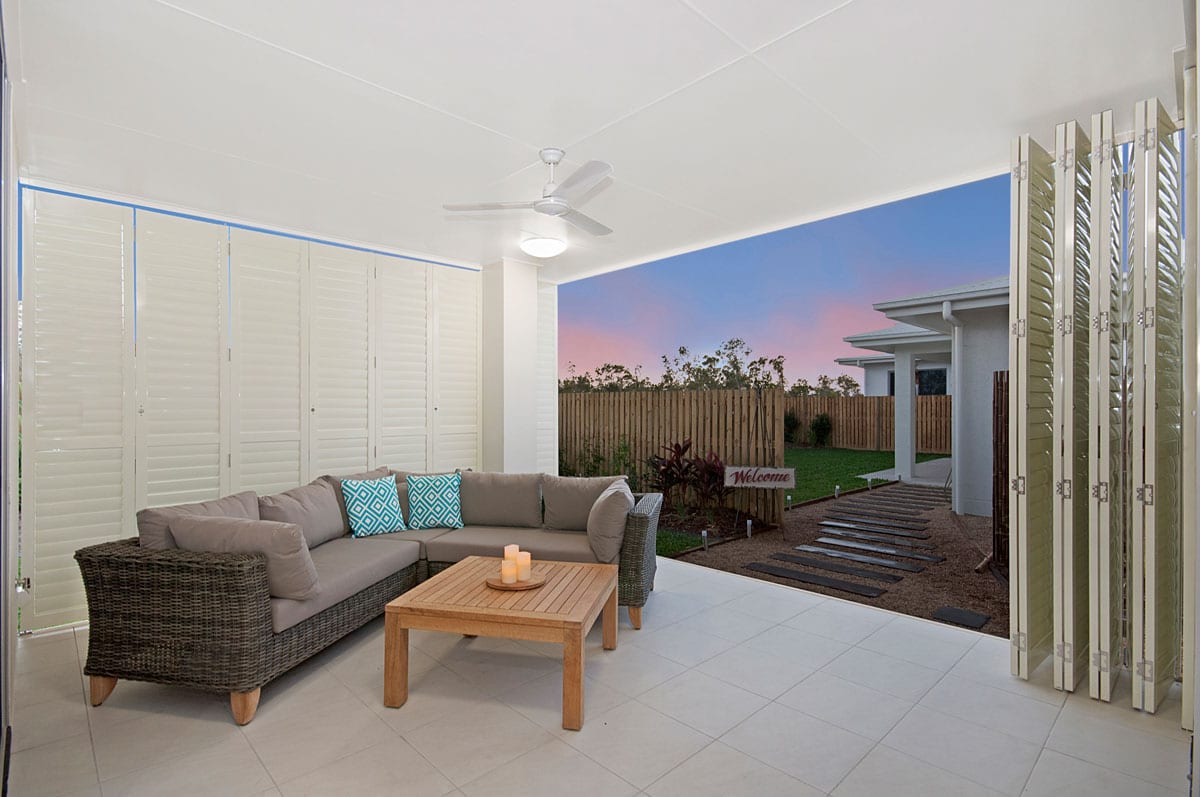 Bi - Fold
Our Sunscreen fabric is ideal for Ziptraks. It's perfect for reducing both the sun's glare cutting out heat. Also, It will give you privacy during the day without sacrificing your view

We have a wide range of colours to choose from , many are colour co-ordinated to popular colorbond® colours.


Our sunscreen fabric is availble in two weaves, a 95% or a 99% Privacy version.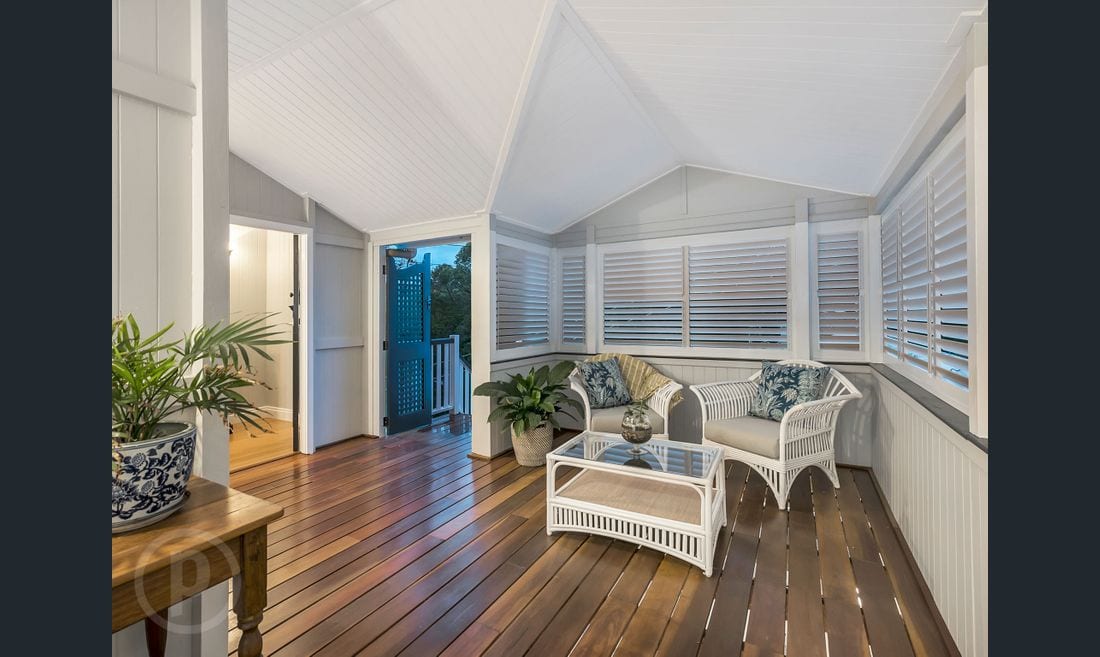 Hinged or Fixed
Bistro Blinds never looked so good!

Choosing Clear or Tinted PVC for your Ziptrak is great for keeping warm in the winter or simply just protecting your furniture from the elements. Although completely see through, our PVC does still stop 93% of the Suns UV rays.

All our PVC is manufactured by Achilles Corp in Japan, they're famous for their quality.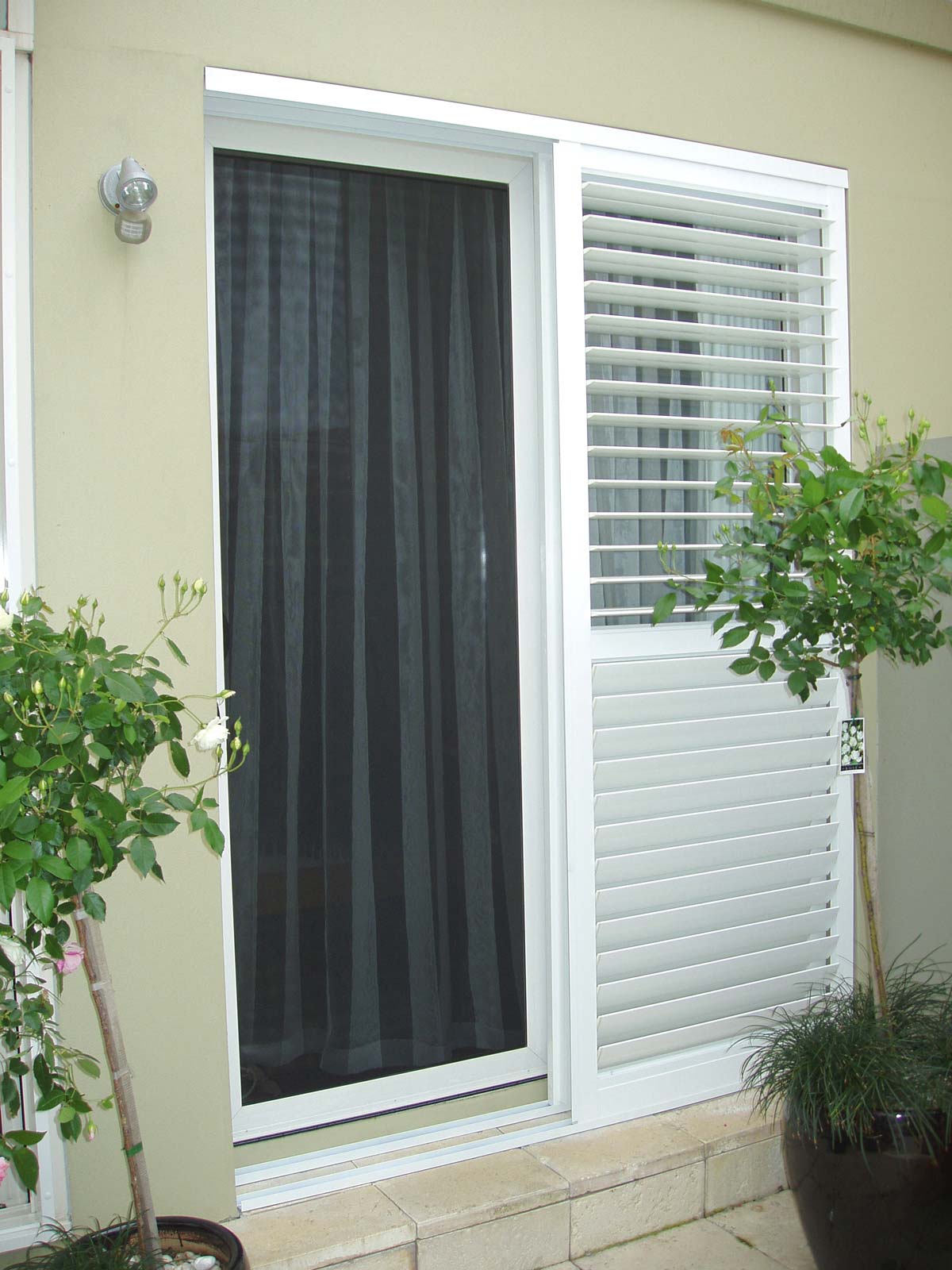 Sliding
If you'd prefer a fabric that provides complete privacy and slightly diffuses natural light, then our Dickson Acrylic maybe the right choice.

Dickson fabrics feature a unique coating which makes it water resistant and helps to protect itself from pollution, stains, sun damage and mold.




book a free measure and quote now !
Select your bracket and hardware colour
Choose one of our five standard colours for your side track and component colours of your new Ziptrak. Usually we try and match your hardware colour to your gutter or window frames. This makes it  really convenient having three colorbond colour as part of our standard range.
We can also custom powder coat to your requirement, you can take a look at some of  the colours by clicking here.
Choose how you control your Ziptrak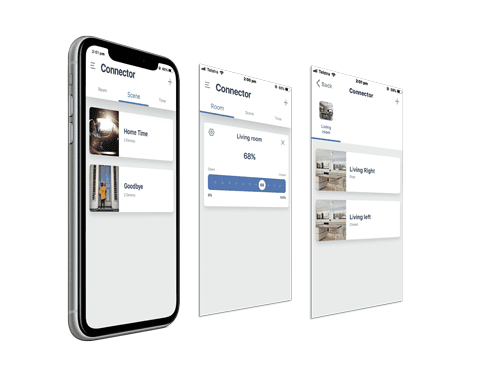 Simple control of your outdoor blinds using your smart phone.
The Connector  App allows intuitive control of your smart blinds. You can  access and operate your outdoor blinds in any location by a simple click of a button on your iPhone or android device. Some other features of the app include the  ability to set "Scenes" like "Home Time" or "Goodbye" where,  for  example, your blinds  on the deck close when you leave home for the day.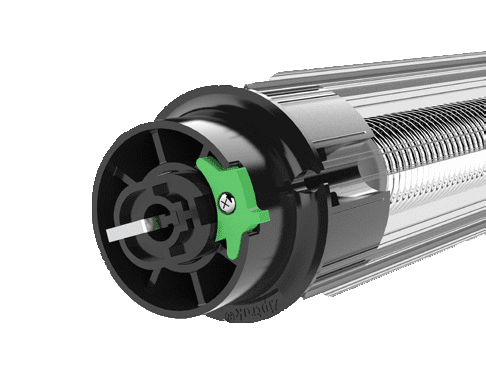 A unique features that sets Ziptrak blinds apart from the rest is the patented spring system. The spring is designed to be gravity neutral, which means that you can simply push or pull the blind to exactly where you need it. The spring takes all the weight, even on larger blinds!
Struggling with crank handles or   ropes and pulleys is a thing of the past. You will find using your new Ziptrak simple and easy.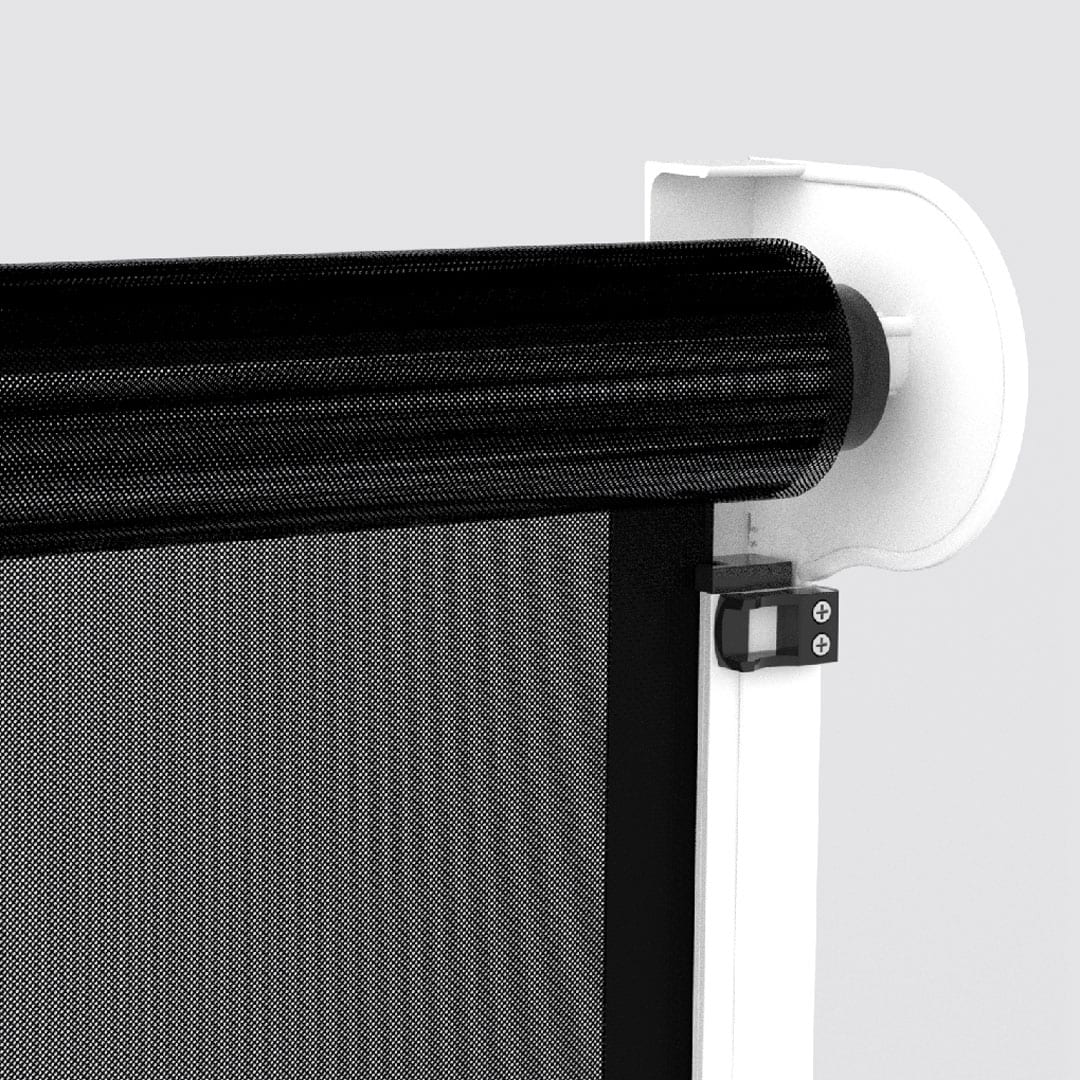 ZIptrak® Cast Brackets
open roller system
The cast bracket, open roller system helps save on cost if your structure already provides some weather protection for the fabric. They are manufactured from cast alloy and are perfect for coastal conditions, where steel would be prone to rusting.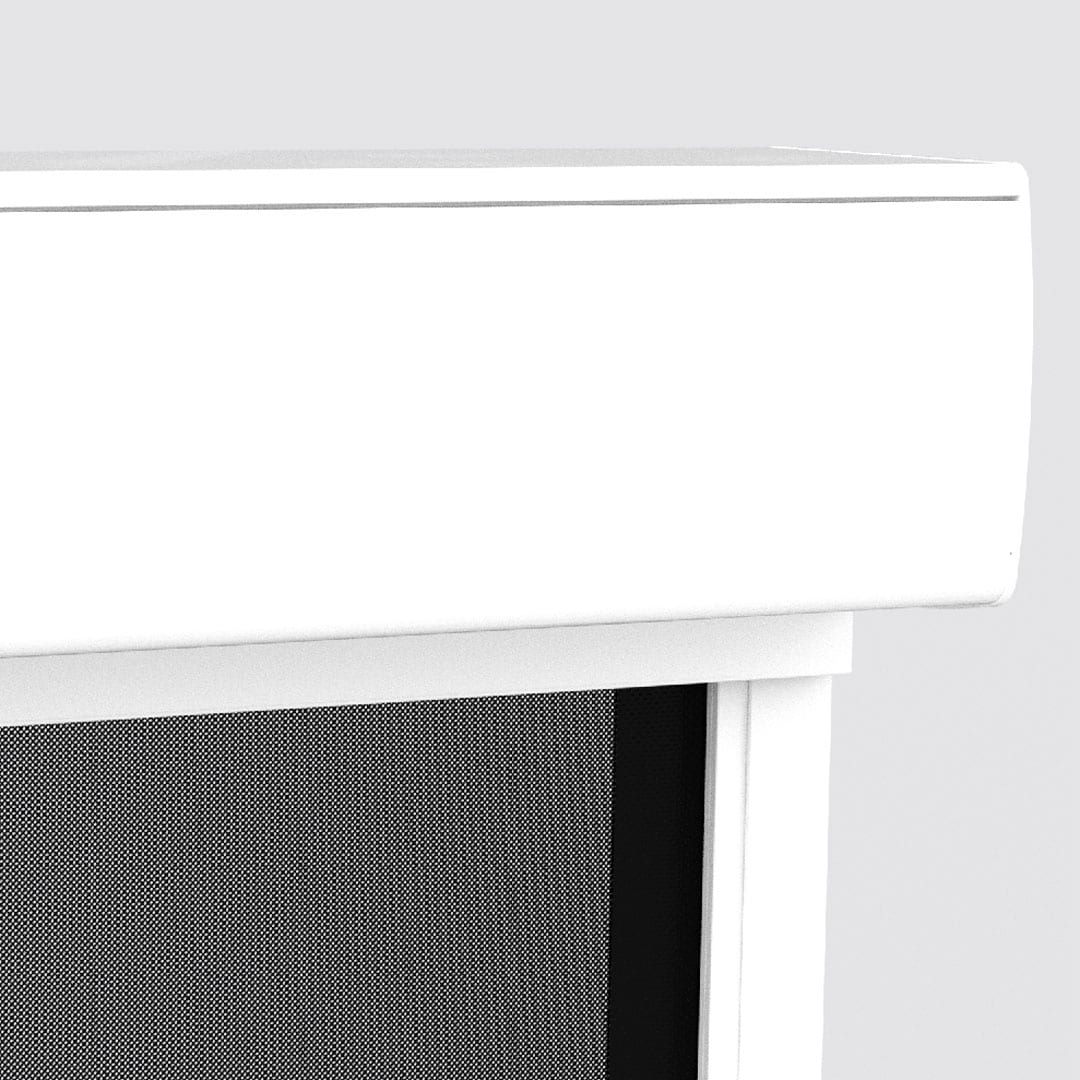 Ziptrak Pelmet
complete roll coverage
For complete weather protection and an improved look we offer a full aluminium pelmet. This completely hides and protects the roller mechanisms and fabric.

The patented Ziptrak® system is even easier to use with the unique Centre Lock Release.
Secure the blind at the bottom, but raise it with one touch in just seconds.
Yet another remarkable and intuitive solution that makes outdoor entertaining a pleasure.