Retractable Awnings are a unique way to create shade and extend your outdoor living area without the need for frames, beams or posts, leaving the area beneath the awning totally free from obstructions. 
Also known as Folding Arm Awnings, these shade systems are the perfect choice for your open plan outdoor living spaces. Simply extend the awning to provide an overhead shelter and create a space that can be used by the whole family to play, relax, entertain or dine in during the harsh Australian summer.
Additionally, Folding Arm Awnings reduce up to 70% of the heat that would be absorbed from your walls, which eliminates the need to cool your home remotely in the summer months.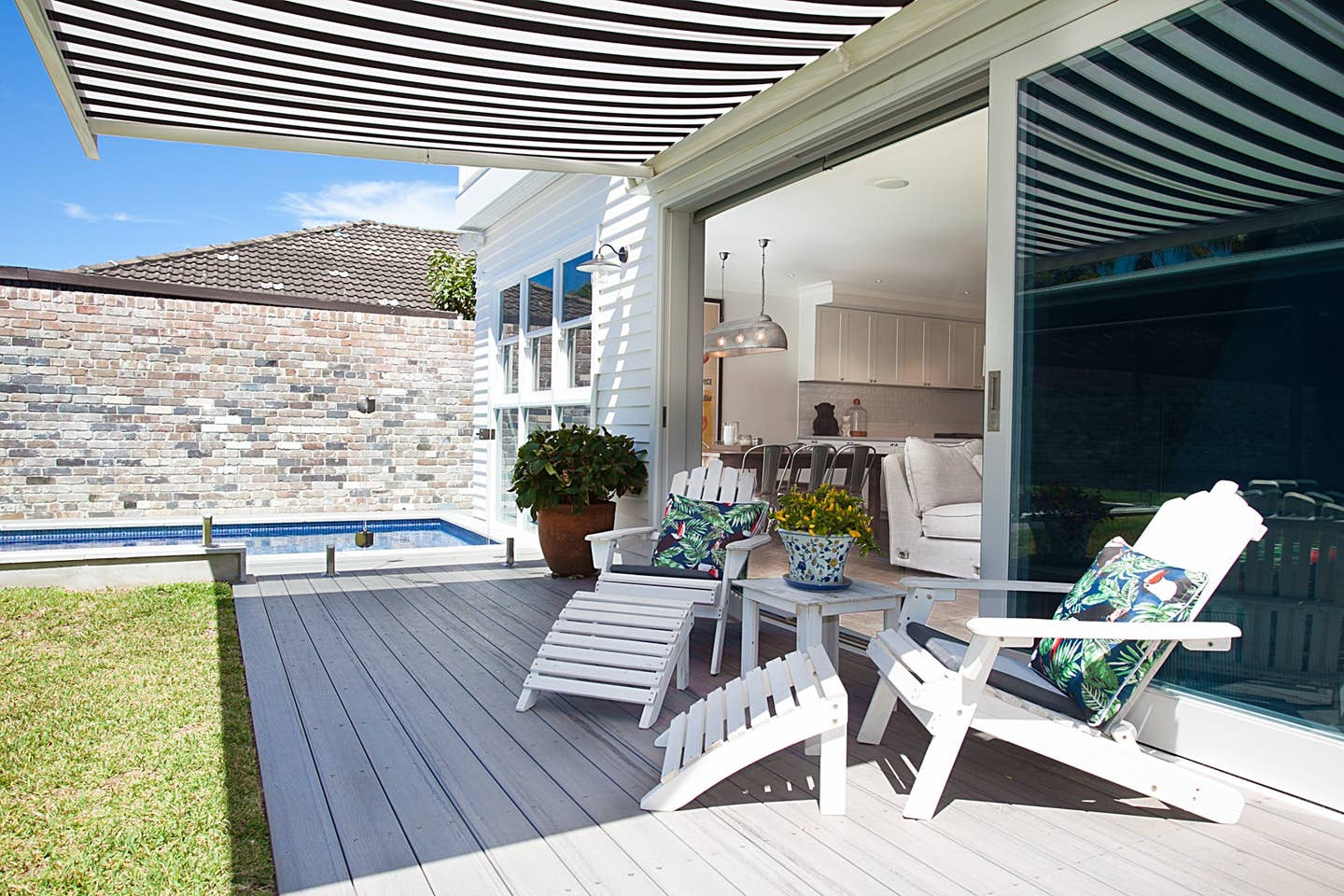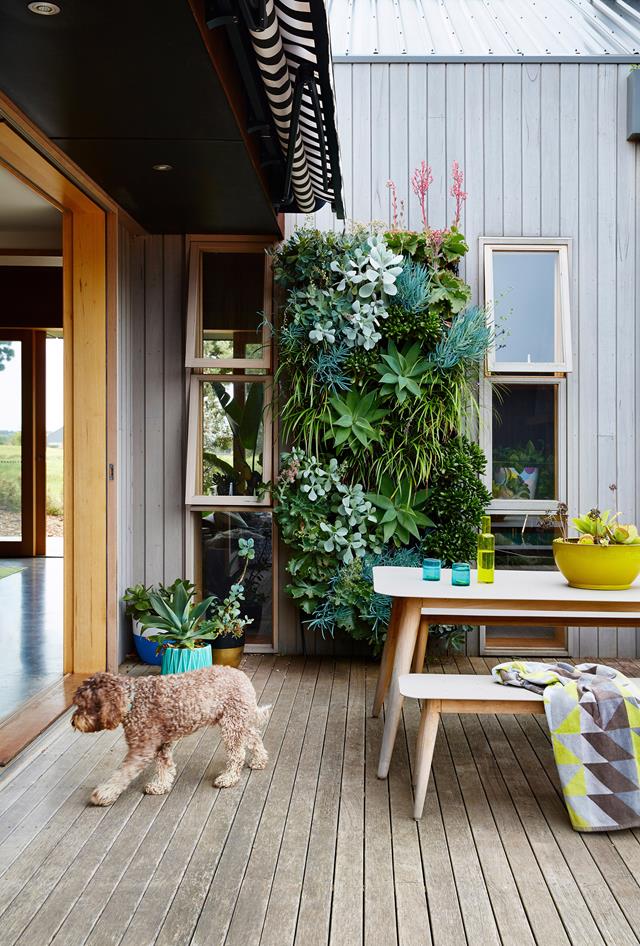 At Gold Coast Blinds and Shutters, you can customise the ideal Awning to suit your exterior shading and installation requirements. We have a wide range of designer fabrics and finishes to complement your homes aesthetic.
We can custom powdercoat the awning frame and components to popular Dulux and Colorbond colours which really helps  to provide a 'finished' and cohesive solution. 
All our Folding Arm Awnings are custom made to your exact width and projection. They're perfect for covering large spaces and can shade up to a massive 30 sqms. Additionally all the components and fabric are cut to size and assembled right here in Australia, this means we can guarantee a high quality product!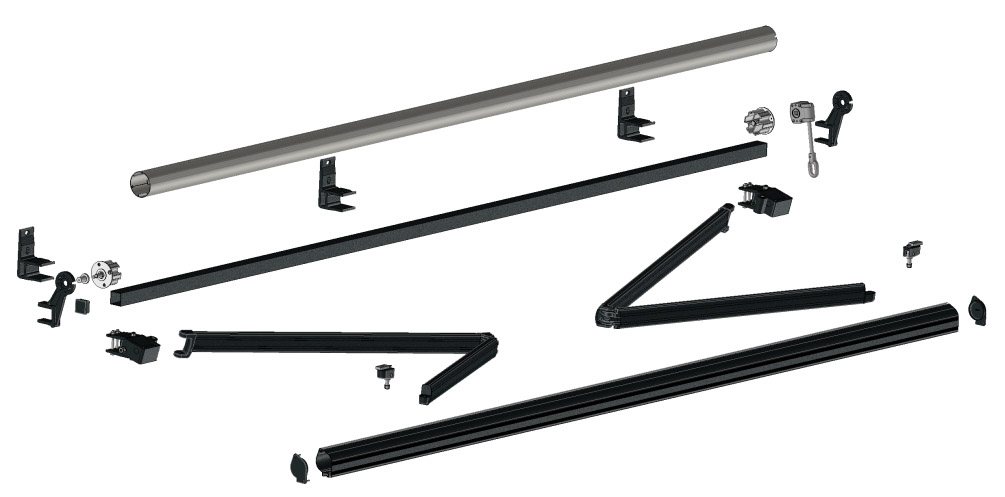 Our Monobloc 1540 is both designed and the components sourced from Europe – the home of the folding awning.  The Monobloc 1540 is built from heavy duty componentry making it a perfect performer for both residential or commercial applications.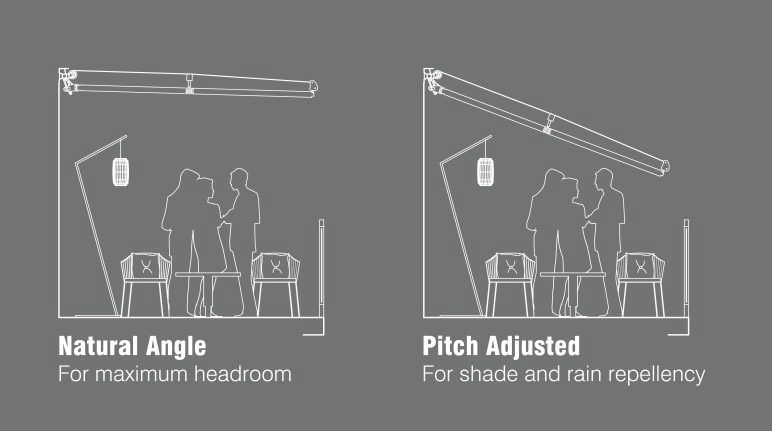 The Monobloc 1540 also features a handy adjustable angle which allows you to adjust the "pitch" of the awning to best suit the sun's angle in the summer and winter seasons!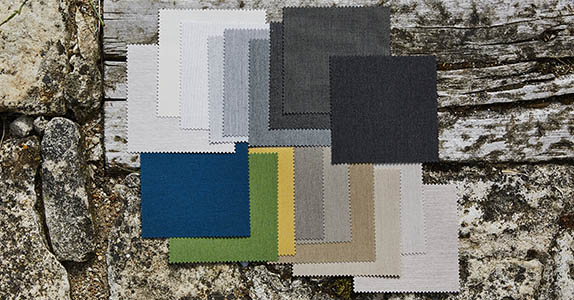 At Gold Coast Blinds and Shutters, we use only the best fabric suited to Australia's harsh conditions. 
The Dickson® collection of chic, designer awning fabrics set the bar for the latest solar protection trends.
Their team of designers create charming and authentic fabrics. In addition to the unrivaled sun protection properties, your awning will also be a unique design statement that will further enhance your home's exterior.
The solution-dyed acrylic yarn used to produce our fabrics offers long-lasting resistance to environmental damage, including rain and UV rays. Even when exposed to strong sunlight, colors remain sharp for a very long time.
Your Dickson® awning fabric will look good year after year.Dickson® fabrics reduce glare and heat by up to 95% by limiting the greenhouse effect, keep your interiors feeling fresh and, depending on the color, block from 90% to 100% of UV rays.
Enjoy optimal protection and make the most of your outdoor space.
Our retractable awnings can be easily operated with your choice of either a motor or a manual hand crank.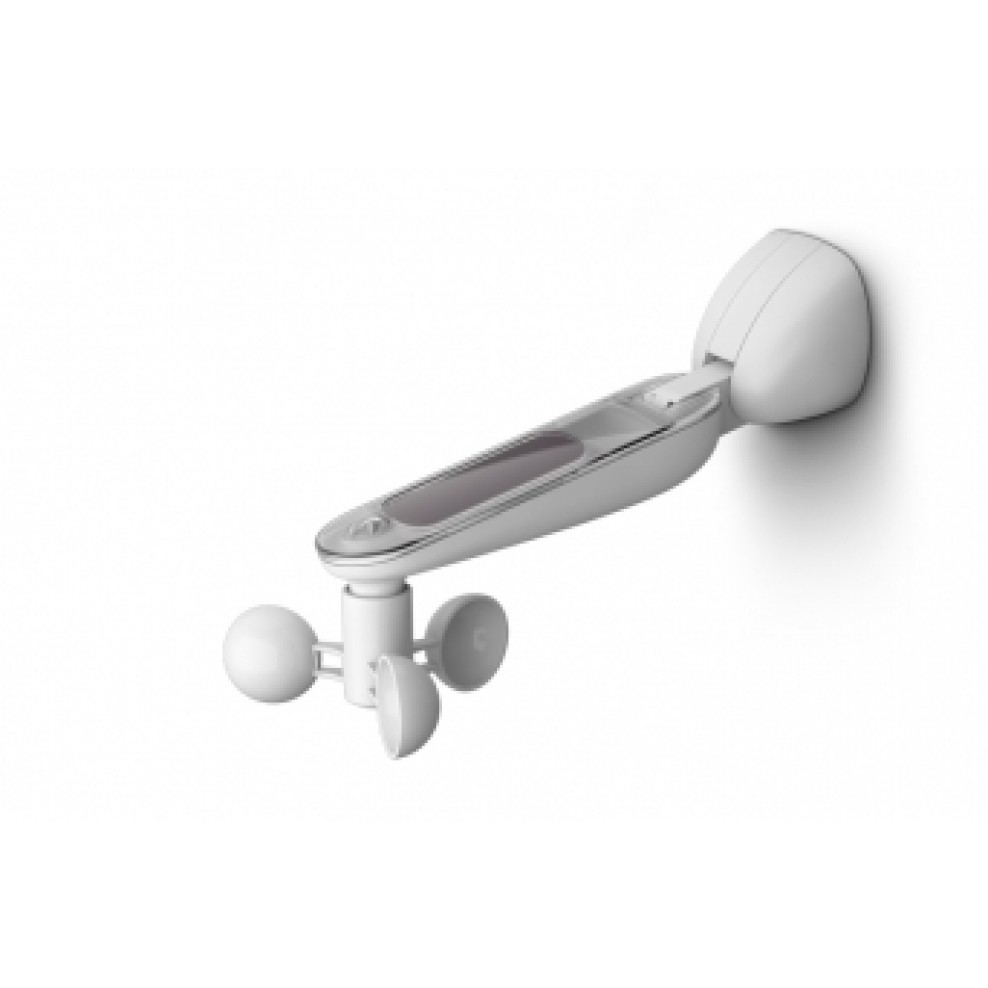 Motor and Remote is by far the most popular way to operate our Retractable Awnings. We offer a very well priced range of motors, which means that the cost of  adding a motor is not significant when compared to the cost of the actual awning. 
All our Motorised Awnings are supplied with a complimentary sun and wind sensor. The sensor will retract your awning in high winds. This helps to protect the awning and your home against damage. Perfect for peace of mind, especially if the weather changes when you've ducked down to the shops1 
Our manually operated folding arm awnings are extended using a strong gearbox and a removable crank handle. 
The handle is available in short, medium or long depending on how high the awning is installed on the wall.