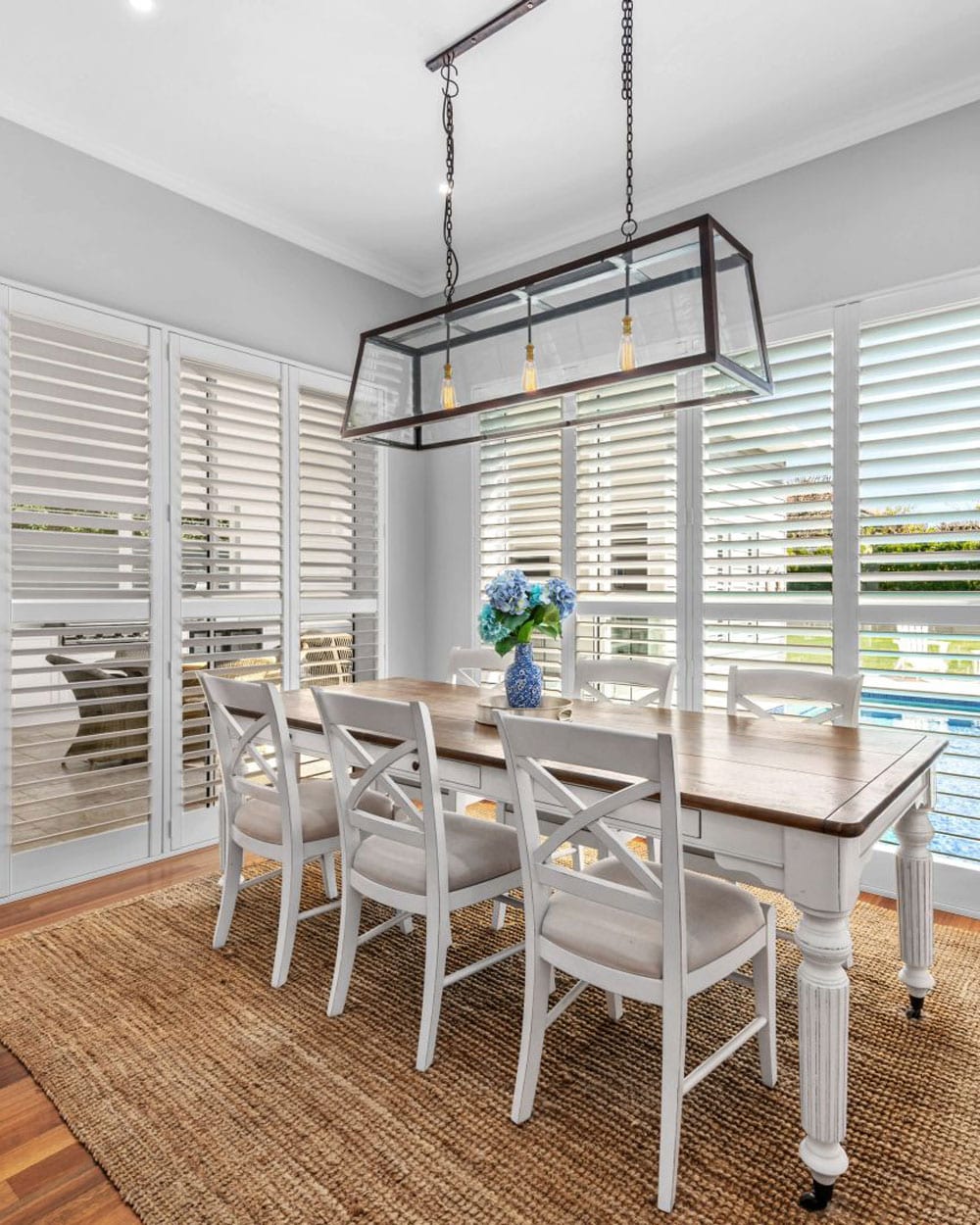 PVC Shutters are becoming increasingly popular due to their durability and cost. Our PVC Shutters are made using the highest quality polymers and feature an Aluminium core for strength.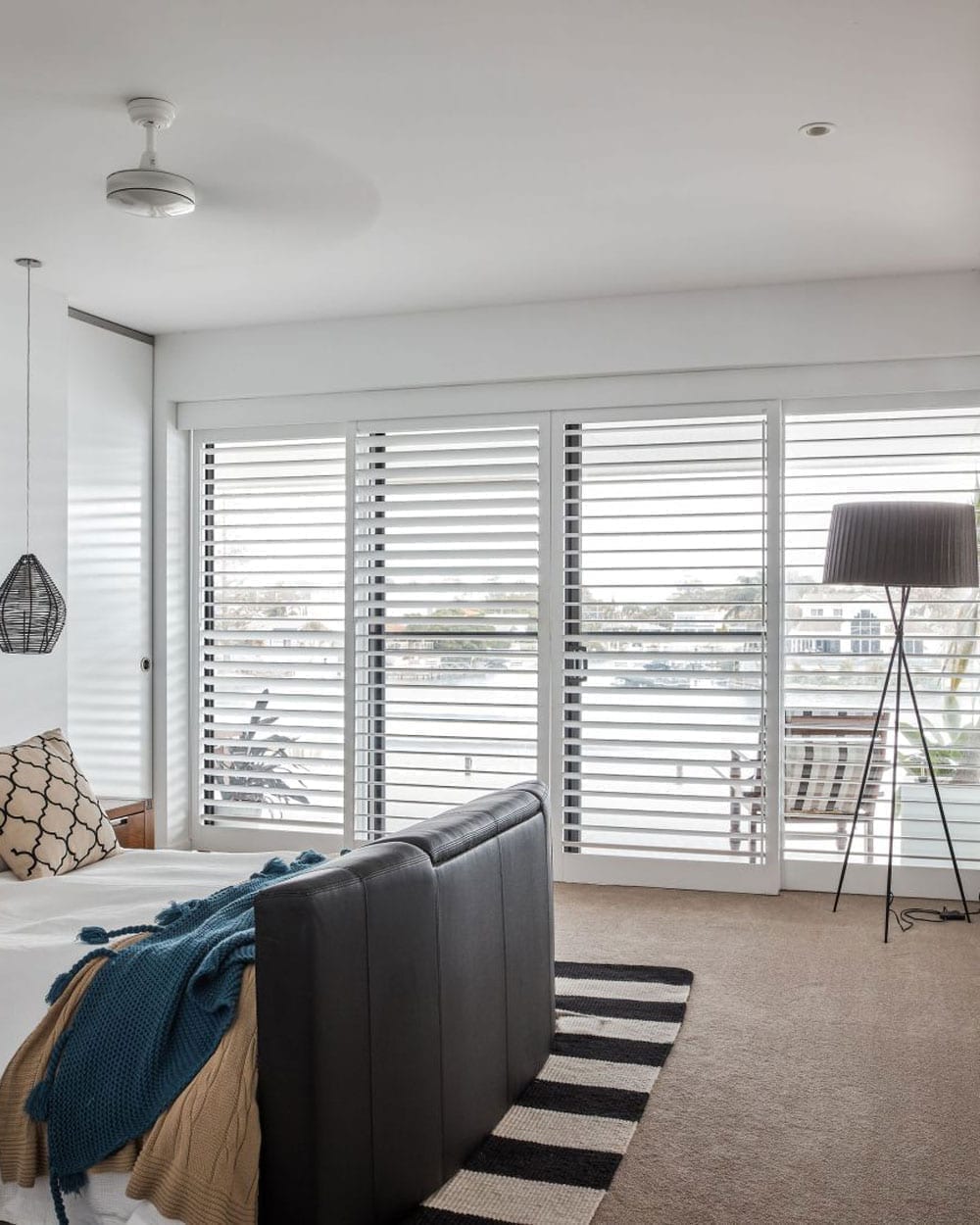 Our Timber Shutters can be painted white to brighten your room or stained to show the beautiful grain of real timber. Timber Shutters are lighter than PVC, making them a better suited choice for larger windows and sliding doors.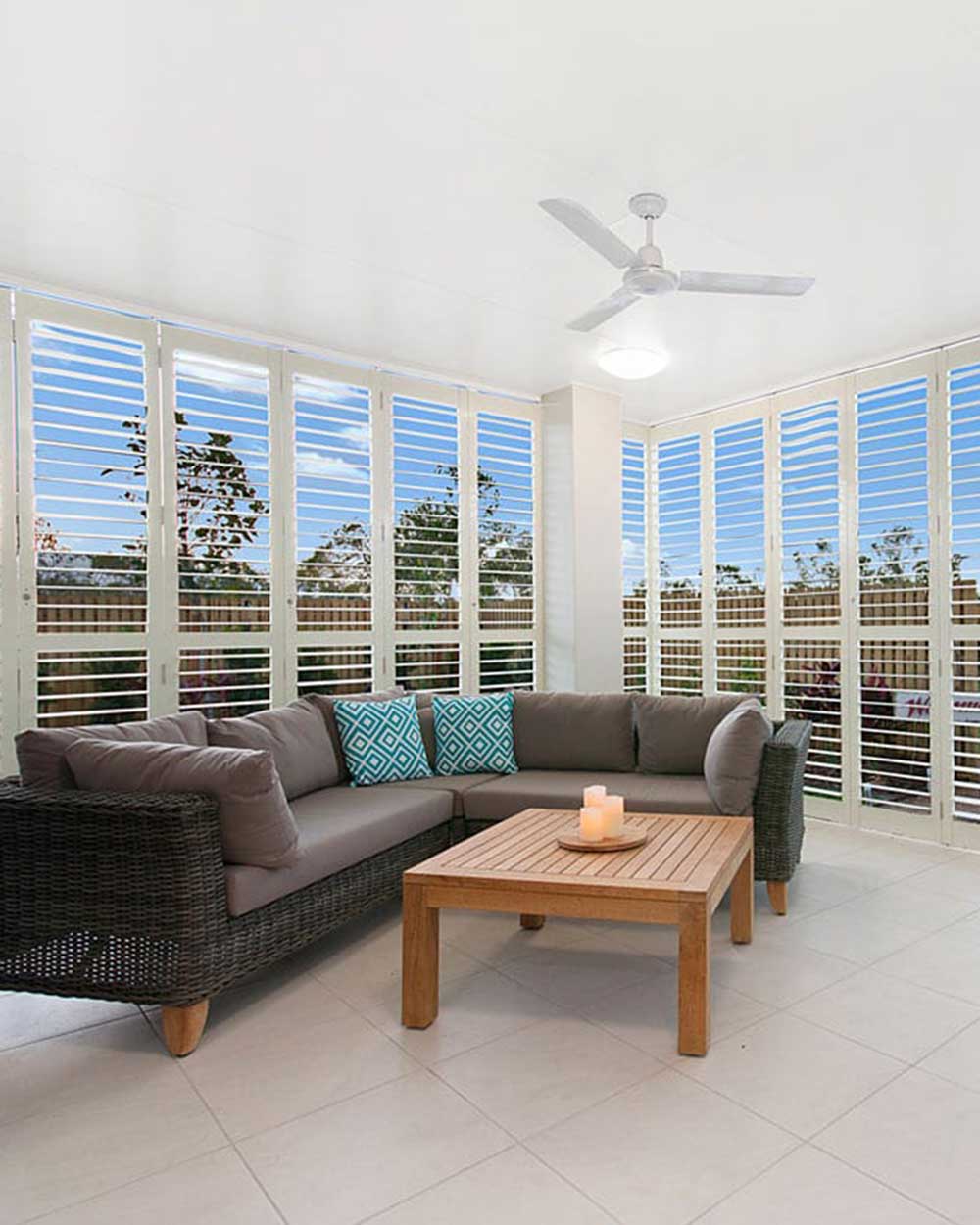 Our Aluminium Shutters offer both function and form with long lasting protection from the elements. Brilliantly easy to maintain, these are the choice for those looking for unparalleled durability and sleek aesthetics.
Plantation Shutters are not only popular because they look great, they're an incredibly practical solution as well!
Plantation Shutters are right at home in a wide range of interior design styles. From minimalist and modern through to coastal or country. The versatility of interior plantation shutters makes them an excellent addition to any home. Adding value and offering prospective buyers yet another feature to look to.
Plantation shutter designs are built to last. A classic design combined with durable materials means plantation shutters stand the test of time. From Polymate Shutters you can fit yourself, to PVC and classic timber, you can find it all here with us at Gold Coast Blinds & Shutters.
We've seen well maintained shutters still looking great after more than 20 years. Compare this to blinds that tend to look a little shabby after 5 years or curtains when the colour or print has gone out vogue.
The simple horizontal louvre design of plantation shutters makes them easy to control. Permitting easy adjustment for both light and privacy. A small change in the angle of the slats will give you privacy whilst not blocking your view. Continuing to allow natural light to flow into your home. Whilst not 100% blockout, when the slats are completely closed the room darkening of shutters is comparable to most blinds on the market and more than suitable for use in bedrooms.
Compared to curtains and other fabric blinds, plantation shutters are a breeze to clean. They allow you to take greater control of the natural light that enters your home, and even help keep your living spaces ventilated while providing shade!
At Gold Coast Blinds & Shutters, we're your local shutter experts. We have a wide range of materials and design layout that are custom made to your requirements. We specialise in PVC Shutters, Real Timber Shutters and Aluminium Plantation Shutters. Book a free shutter consultation for plantation shutters and we'll help advise the best style shutters for your home.
Frequently Asked Questions
Are plantation shutters in style?
Plantation shutters are a timeless style that have been used in homes throughout the world. They are particularly well suited to much of the architecture you'll find throughout parts of Queensland! While some trends come and go, plantation shutters look like they are very much here to stay.
How do plantation shutters work?
Plantation shutters work in a way that is similar to Venetian blinds. They feature elongated slats that can be tilted back and forth to moderate the amount of natural light that enters your home. They differ from venetian blind in that they don't require draw cords or wands to adjust and are mounted in a wooden frame that can itself be opened away from the window they are fitted to.
Are plantation shutters good value?
Plantation shutters are a beautiful way to add a hardy but aesthetically pleasing element to your window dressings. They also tend to add value to the re-sale of your home! The timber construction and long-lasting functionality of this style of shutter make them a worthy choice despite the slightly elevated cost that usually accompanies them.