Affordable Blockout Curtains
Style And Functionality For Your Gold Coast Home
Our high quality and affordable block out curtains are perfect for creating a greater sense of privacy and to block out light during the day. There are 2 types of block out material available. Full block which has a full synthetic coating on the back. Curtains like these are usually selected for street facing windows and bedrooms.
Triple-weave or Dimout curtains are also known for their privacy and light block properties. These are a more cost effective and economically sustainable option as they do not use a synthetic plastic. Instead use a triple weave to create a thicker curtain, therefore less light can penetrate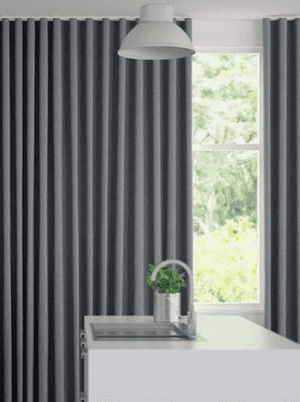 Dimout
Dimout curtains, commonly referred to as triple weave, have three layers of fabric which are tightly woven. The middle layer of fabric is black. Dimout curtains will give any room a beautiful dark ambience when installed. One of the major benefits of triple weave fabric is that it has similar light blocking performance when compared to traditional blockout fabrics, however it is generally at a lower cost and more flexible. Dimout is a great option for those who would like the fabric colour to be seen on both sides.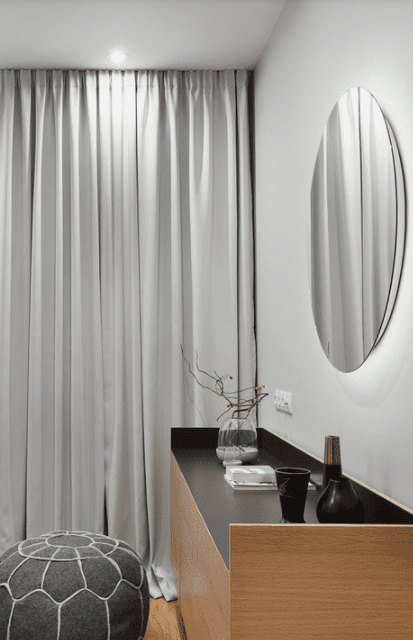 Full Block
Full block curtains have a white lining on the back, which ensures complete darkness, as no light is able to penetrate through the fabric. In recent years this lining has been upgraded and a high quality silicon compound is used and sprayed onto the back of the fabric which sets as the 'white lining' we see. The high quality silicon that is used now is resilient to perishing in the sun.
Book A Free Measure And Quote for Affordable Blockout Curtains Today!
Style Your Blockout Curtains
Ideal for bedrooms, living areas and cinemas blockout curtains provide a functional way to block harsh lighting and ensure privacy. From early morning sunrises to bright car headlights, our affordable blockout curtains are a stylish solution to ultimate privacy.
Add Some Personality To Your Home With Curtains
Curtains are a great way to add a little bit of personality into your home. They can create drama in your living spaces or you can use them to enhance the sense of calmness throughout the home. Curtains are quickly becoming a popular window treatment for wide space windows, from coastal homes to city dwellings. Embrace the beauty of a natural bright ambience and luxurious open plan living with affordable blockout curtains. No matter your style, blockout curtains are incredibly versatile and are the perfect fit in just about any situation.
While blockout curtains are the perfect solution for privacy in any room, sheer curtains can help add an extra layer to your home. Blockout curtains are often heavy and dark, but by slipping a sheer curtain in front you can completely change the aesthetic. The sheer curtains provide daytime privacy and filtered light to visually soften the room throughout the day, while blockout curtains provide functionality. Choose from our range of sheer or double curtains.